A job search trends survey conducted by Jobvite showed that 48% of people in America are using social media to find their preferred jobs.
Considering the benefits that social media offers for job hunters, the numbers aren't really that impressive. Of course, social media wasn't discovered for job posting and job hunting but over time, the reach of social media platforms only got bigger and better and today there is more than one way to land your dream job using social media. To get even more information about the reach of social media, visit http://www.idigic.net/social-media-101-for-business/ for comprehensive stastics regarding all popular social channels available currently.
Let's take a look at 10 ways how you could get your dream job by taking advantage of social media reach.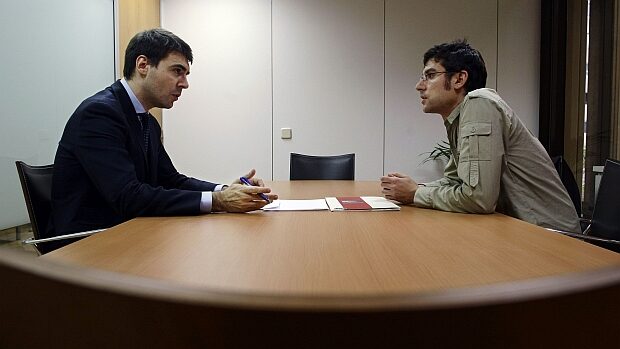 1. Share your background
Your resume is what recruiters are going to see first. It's important that you make your resume visible and readily available when recruiters are looking for it. LinkedIn is the most preferred networks for job search, so make sure to create an account and out your resume in your profile. The more impressive your profile is, the higher are the chances of you getting a call from the top companies in your profession. Also, if you are applying for jobs via email, make it a habit to include your LinkedIn URL in your mail signature.
2. Highlight your expertise
Facebook, Twitter, and LinkedIn are the top platforms you should be targeting at. You have the option to post and tweet updates to reach out to the right recruitment people in order to get noticed. In order to highlight your expertise, share relevant links or references of your work on your social media timeline. For example, if you are looking for a content writer's job, then make sure to post your personal blog URL consisting of your recent articles on your Facebook and Twitter timeline. The more you post, it seems the more passionate you are about your profession – and that's a big plus when looking to get hired by the best company.
3. Show some personality
In addition to your skills, the human resource staff is going to look out for your personality too. Everything ranging from your tone to insights and views on a particular subject will be taken into account to see if you should be considered for the role. No matter what profession you are into, it always helps to add a bit of humor. It's also one of the easiest ways to attract people's attention towards you.
4. Research company culture
Before you start applying for a job, make sure you do a bit of background research on the list of companies. Every company will have a Facebook page, so make sure to check out their page and follow their updates. This will give you a taste of their culture, so you can decide if the company will provide you with the best working environment and colleagues – that is even before you walk into the place for an interview.
5. View profiles of similar professionals
Social media is a great place not just to analyze companies but also find like-minded professionals in your industry. For example, if you are applying for the position of a team lead, make sure to browse through profiles of a handful team leaders. There is always something you could learn from. Who know, the one or two things that you learn could help you to add something to your strong points as well. So, why miss the chance of getting better?
6. Keep track of company updates
If you are looking for a role in a particular company in your area, it makes sense to keep track of their updates and alerts on LinkedIn and Facebook. Some companies might put up bulk recruitment requirements while some might announce the temporary closure of their recruitment program. By knowing information like these, you put yourself in a better position to hunt roles in the right company at the right time. That's a time saver!
7. Identify trends and hot topics
Technology is changing so fast, so there is always the requirement for constant updates. A lot of companies post the latest trends and patterns relevant to their niche, so it pays to keep track of them and see how you can improve your learning curve on the subject. Interviewers love people who are up-to-date about the industry, so this is again a great chance for you to hone your skills and knowledge and take up the interview with sky-high confidence.
8. Approach a cold contact
One of the best ways to find the email ids and contact details of cold contacts is to find them on social media. Once your friend request gets accepted, you can send out personal messages and engage with relevant people. Networking is what leads to success for professionals, and there is no better platform than social media to connect with the best people and even chat with them.
9. Follow up after an initial contact
A decade ago, if you met someone at a local conference or an event, you would give them a visiting card. But you never know if they will save your information or ignore it for later. However, with social media, it's easy to tell your profile name to someone and get a friend request within seconds. Accept it and that's it – you are connected! This is yet another great way to build relationships using social media.
10. Stay in touch
After you have found multiple ways to connect with like-minded professional in your industry, the next thing you need to do is 'stay in touch' with them. Send out a message may be once a week – it could be something about your job hunt or an informative update that is trending in your industry. If you have more people keeping in touch with you, then you could even create a Whatsapp group for professionals in your area to alert each other about the latest openings. This saves your time of looking up the web every time.
CONCLUSION
Social media is not just about looking around for the latest job openings or posting your requirements on your timeline. It's also about connecting with people, building lasting relationships, and impressing recruiters. Follow the tips mentioned above, and soon you will land your dream job in your preferred company. Wish you all the best. Happy job hunting!
Author Bio:
Nancy Grace is a social media writer at iDigic.net who also contributes for hundreds of other blogs. Her articles predominantly focus on social media and are widely followed by readers from all over the world