With a passion for reading among all the iPhone lovers, the reader apps on iPhone have become widely popular. It generally becomes difficult to read books on iPhone unless there is an app installed that supports various file formats. If you plan to store a wide range of searchable books in various file formats for reading then this article is definitely going to add value to you as it compiles the list of seven best iPhone apps that support various file formats including PDF and EPUB:
1) Calibre
This is a fantastic and open source eBook library app for the iPhone that lets you read books on the go in PDF and EPUB format. With a rating of 4+ on iTunes and several mind blowing features, Calibre is a must have app of every iPhone user:
•           You can share your eBooks with other smart gadgets such as iPad, Laptop, Desktop and so on.
•           This application allows you to publish your eBooks in an organized a professional manner without any fee.
•           You can convert eBooks from PDF to EPUB format or from.txt to EPUB format and so on.
•           You can ease the process of searching for the required eBook by sorting them based on author, genre, title or tags that you specify.

You can download Calibre free of cost for your iPhone from here: Calibre
2) Wire Share
This app supports near about 30 kinds of file formats which includes PDF, EPUB, RMVB, TXT, PNG and so on whilst allowing you to import files through your Box drive, Email, Wi-Fi , Google Drive, iTunes.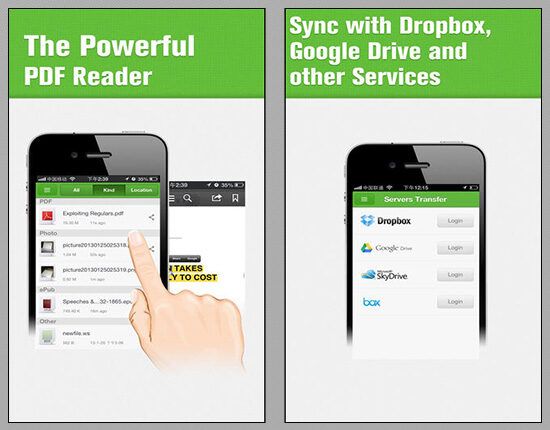 You can download WireShare from here: WireShare
3) Stanza
Stanza is among one of the foremost free reader applications for iPhone that gained popularity at a very rapid pace as it supports wide range of file formats and different customization options. Stanza was initially incompatible with iOS 5 and people were worrying of the fact that this incompatibility issue would never be fixed by Amazon. Nevertheless the recent update to this app has brought in iOS5 compatibility making it easy for the Stanza fans to hook on to reading books with different file formats on their iOS devices. Though this app is no longer available on iTunes, this has been listed as among the "Top 11 iPhone Applications "by time magazine and overall customer score of 4.

4)  GoodReader
With this app installed on your iPhone you are free to read anything on the go. This app allows you to read books in any file format (after converting PDF to EPUB, .txt to EPUB), watch movies, navigate maps and view pictures. This app supports both PDF and text formats along with most of the popular file types. At a mere price of 4.99 $ this app provides you all features right into your pocket at a pocket friendly price.

With a rating of 4+ on the app store, you can easily download this app from here: GoodReader
5) Marvin
This app allows you to open DRM free EPUB books and if the file format is not compatible it will convert the same for you. If you are passionate about books then this app is a must buy  for your iPhone at a price of 3.99$.With a rating of 9+ , this is a clean and modern UI for reading books of any particular file format.

You can download Marvin on your iPhone from here: Marvin
6) Bluefire
This app allows you to read adobe content server secured EPUB, PDF, Text books from a wide range of publishers, libraries and retailers across the globe. This app provides you a great feature know as reading location synchronization. Or instance if you have been reading the book on your iPad in the morning and left it at home on the way to office then you can resume reading from where you left by opening Bluefire Reader on your iPhone. Isn't this amazing to enjoy all the features of this app free of cost?

With a rating of 12+ on iTunes, this app is loved by all the iPhone users because of its ability to point out last place read and highlight it. You can easily download Bluefire for your iPhone from here: Bluefire
7) ShuBook
This is a versatile eBook reader app that will allow you to read DRM free EPUB files, PDF, PDB, PUB PPT, XLS, RTF and many more ShuBook is a freeware ideal for reading comic books on iPhone in a convenient manner. Due to its extraordinary and rich feature set ShuBook has been rated 4+ and continues to remain stable and a fast application.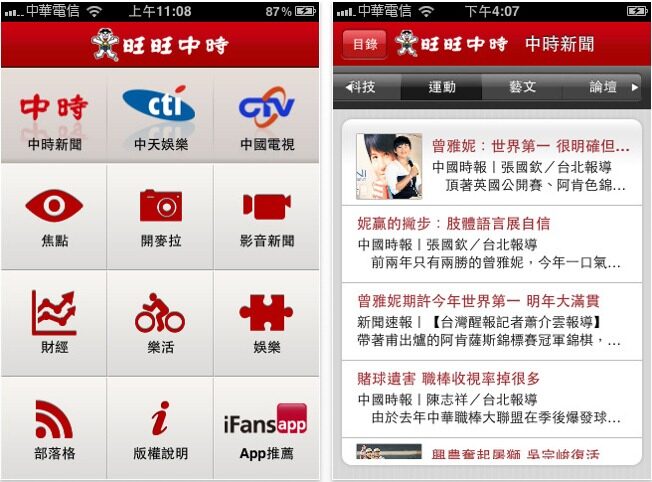 You can easily download ShuBook on your iPhone here: ShuBook