HTML5 has achieved the tremendous heights in the recent years owing to its advanced functionalities which are meant to reduce the usage of third party applications. HTML5, being the advanced version released so far, also acts as the backbone of the entire website development process.
Despite supporting advanced functionalities, HTML5 requires the use of CSS, JavaScript, and Bootstrap to design websites which are interactive, dynamic and mobile-enabled. These days, the introduction of Bootstrap has made it more comprehensible to design websites which are quality rich. Listed below are some top reasons which have made Bootstrap and HTML5 a perfect pick for designing high-quality websites.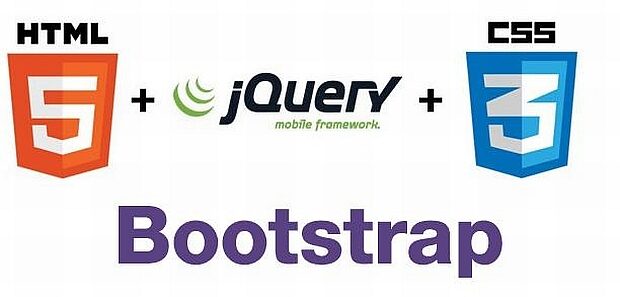 Bootstrap- What All Is Included?
Bootstrap is a free collection of HTML, CSS, and JavaScript Code, which was created by Twitter to design fast and consistent websites. This framework brings altogether an endless list of templates which simplify the process of setting-up the front-end interface of a website in no time. Using this approach, the codes can easily deploy mobile-first approach while programming mobile-friendly website in the effectual ways.
What makes HTML5 and Bootstrap a preferred choice for designing Websites and Mobile Application?
With a wide spectrum of benefits to both the developers and designers, the incorporation of HTML5 and Bootstrap makes website development a time-saving phenomenon. When designing web applications using HTML5 and Bootstrap, you get to explore web pages featuring wondrous performance, magical designs, and tangled functionalities. The reasons given below will give you an idea about how HTML5 and Bootstrap aid in easy and quick development-
Utilizing Responsive Content
The biggest advantage of using Bootstrap is that it allows developers to design the mobile-enabled website which runs equally well on PC, mobile devices, and tablets to ensure consistent user experience. The inculcation of HTML5 and Bootstrap altogether allows developers to design fluid layouts with a single code base for all devices. This reduces the hassle and saves the time of developers to code the web pages for tablets, personal computers, and smartphones. Additionally, it also leads to better productivity by providing the amazing user interface and ensures better user experience across all the devices.
Easy Customization Options
The popular CSS framework, Bootstrap simplifies the customization for developers by offering convenience when updating elements and other functions of websites. This feature optimizes the productivity by neutralizing the consumption of both time and money collectively. One can easily get access to the customization feature in a simple one-click way.
Reduces Efforts in the Coding Process
The use of HTML5 and Bootstrap benefits the coders by eliminating the need to code time and again for different platforms. Other than this, it reinforces the web architecture that requires less line of coding.
Improved Mobile App Development Process
Designing a mobile application that works easily in an offline mode is actually made possible using HTML5 and Bootstrap. Additionally, it allows developers to integrate advanced graphics in the interface to make it better for a resplendent user experience.
Consistency in Design
Encouraging consistency across all the internal tools is what Bootstrap meant to be designed for initially. By involving the use of lesser coding and magnificent designs, it empowers the users to add expressive content in the website and web application. Developing your site using this framework, you do not have to worry about compatibility issues on popular browsers like Google Chrome, IE, Firefox. No matter, what kind of platform your application is being browsed on, it will deliver the same performance everywhere.
Speed Up Application Development
Bootstrap and HTML5 offer so many ready-made components to speed up application development. It involves using bundles of CSS styles, components, and JavaScript plugins to build a website or application which is sleek, intuitive, and powerful. Bootstrap uses ready-made coding blocks which can be combined along with CSS-less functionality and cross-browser compatibility to save ample hours of coding. Ready-made Bootstrap themes are another compelling option which can be used to fit your own business requirements.
Huge Community Support
With an immense support of the community, Bootstrap helps in fixing issues promptly. Presently, it is being hosted, maintained and developed by GitHub with over 500 contributors and 9000 commits.
Summing It Up:
The combination of HTML5 with Bootstrap features the extended capabilities to design the websites with superb design and functionality. Extensive and derived from a single base code, the combination is yet to showcase dozens of successful projects on the web. With a comprehensive list of components, this amazing recipe with ingredients like HTML5 and Bootstrap is surely gonna help site owners attain visibility and successful presence on the web.
Author Bio:
Nola Arney, a web developer working with HTMLPanda has written this blog by researching wholly on the topic. By working on the latest technologies of design and development, she has developed a passion for sharing knowledgeable posts related to HTML5 app development. Her posts are written with the intent of inspiring other web developers working globally on related technologies.