Flyer is nothing but a single page leaflet that is used for promoting events , services , nightclubs or any other activities. People are of the thought that Flyers are dead but that is not true they are not dead yet as they are still being used exclusively in the world of business for promoting various services and products. Flyer Design Templates
There are several creative and fanatical flyer designs which are created by awesome designers and are focused more towards global warming whereas others are used for advertising flyer designs. A successful marketing strategy for Churches should not land you up in a situation where you have to exhaust your budget.
The Church Flyer Templates are high quality, responsive web templates, contemporary & premium designs developed by professional graphic designers.
If you are a graphical designer who is on the advent of designing a flyer then you can have a look at the list of awesome Church Flyer Design Templates so as to create wonderful mix of designs of your own:
Gospel Flyer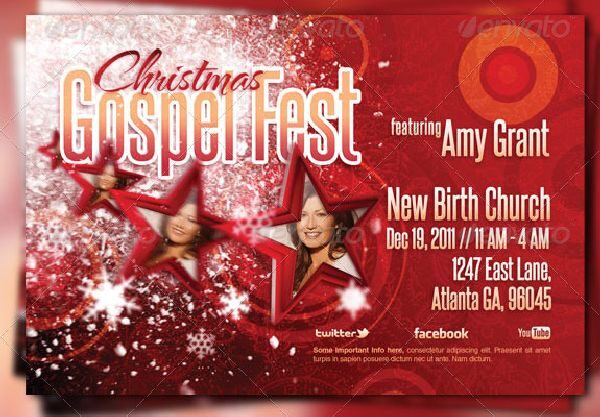 If you are hosting any church concert or an event for any gospel then this template design is just the perfect as it is elegant , clean and simple to modify. This template can prove to be the best flyer for your ever as it has several options for choosing the desired size and as well options for selecting various color schemes.
Risen Church Event Flyer and CD Template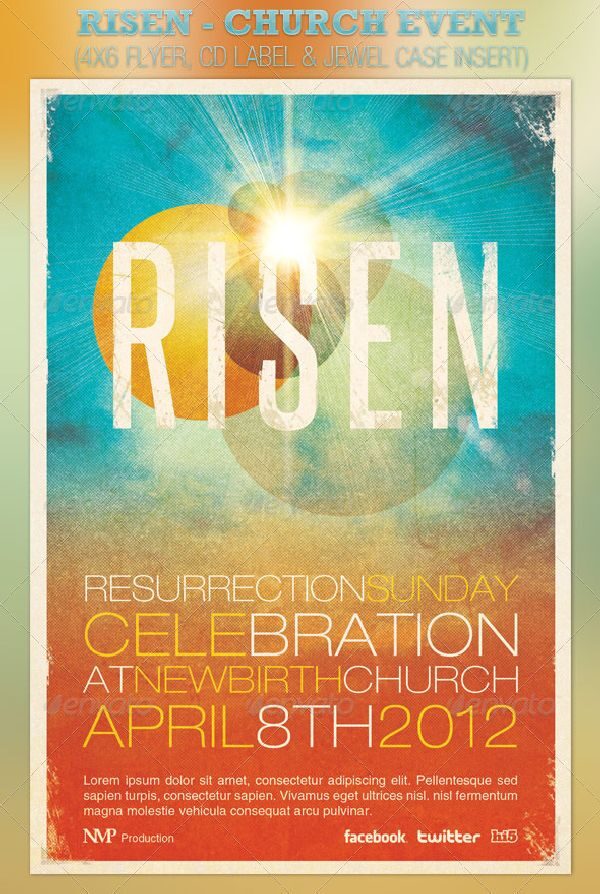 A perfect flyer if you are organizing a Contemporary Church Event. The Risen Church Event Flyer and CD Template can be used for various youth programs, Sermons, Gospel Concerts and lots more. The package of Risen Church Event Flyer and CD Template consists of three Photoshop files.
Heavens Declaration Flyer and CD Template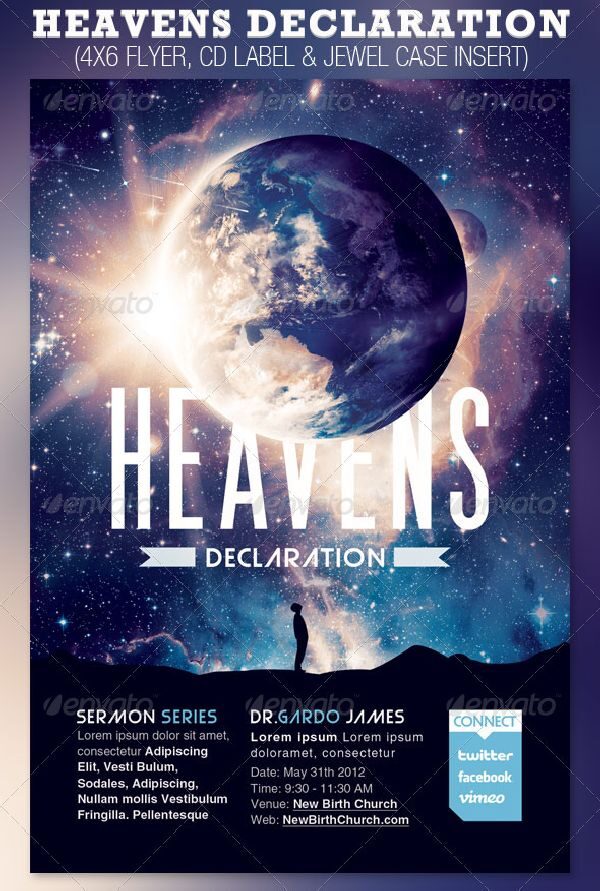 This Flyer is designed by keeping in mind the Youth Ministries & Groups , Sermons and Churches. You can simply change the text layers of this Flyer Template and personalize it as per your needs to fit in any event.
Harvest and Thanksgiving Service Template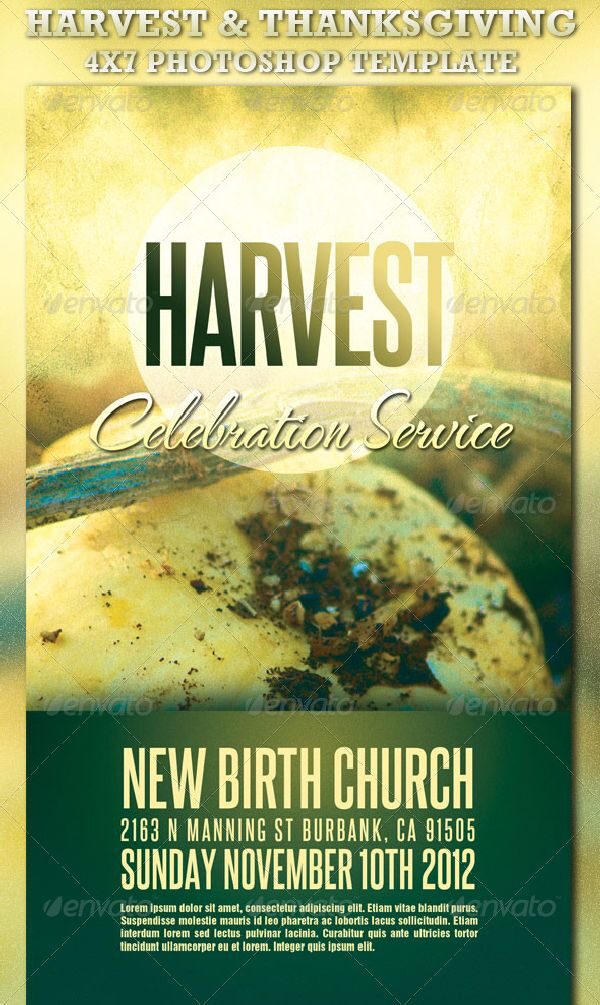 This flyer template is specifically designed for the Thanksgiving and Harvest Day and as well can be used for various church events in the Fall or Switch out the images and as well change the colors as per your choice based on the event you plan to host.
Winter Spring Gospel Concert Flyer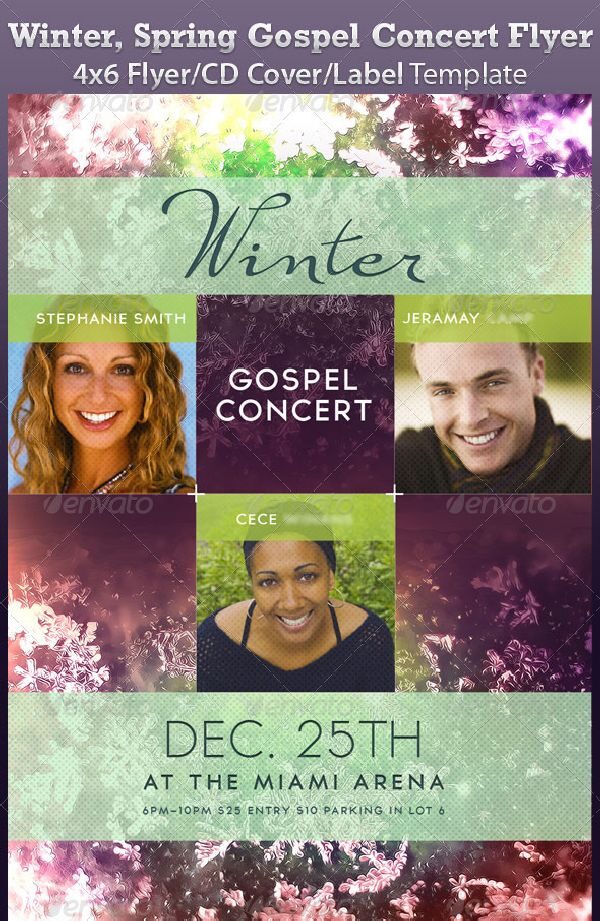 If you are hunting for something that will gear up a cool inviting mood with modern, stylish, distinct and classy look then the Winter Spring Gospel Concert Flyer template is for you as it can be customized for various church events or sermons , concert promotion , audio books , mix tapes.
All Things New – New Year Concert Flyer Template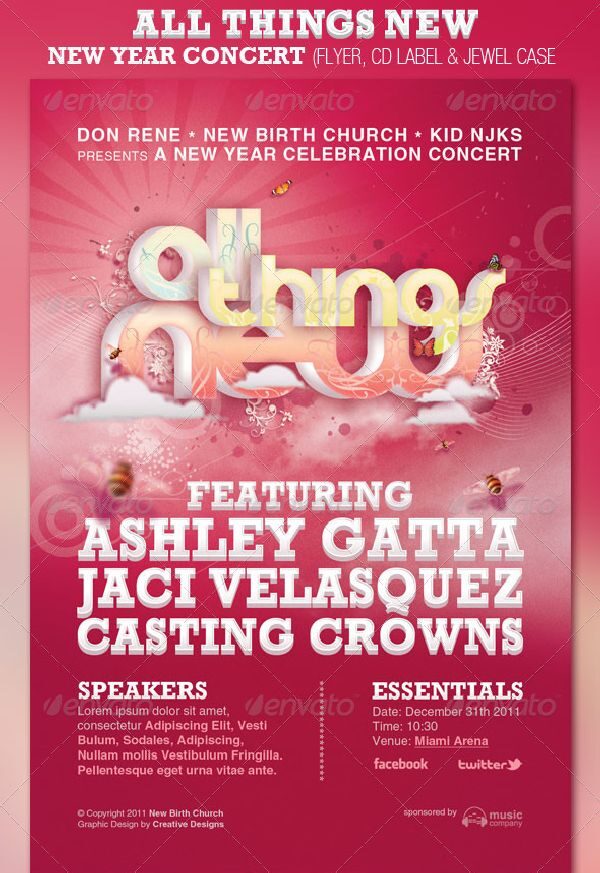 For any New Year Church Event such as Watch Night Services or New Year concerts This All Things New Church Flyer Template is a paramount selection.
Fragile Man-Church Flyer Template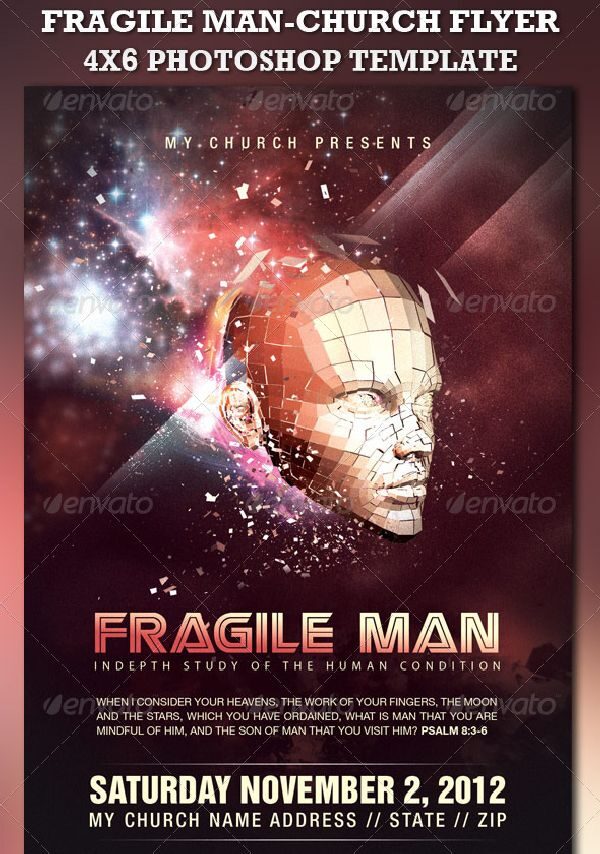 This Flyer Template is designed with the intent of being used for Contemporary Church Events . You can use this template for Sermon Advertisement , Youth Conventions, Gospel Concerts or any other event which would require an attention grabbing flyer.
The Man of Sin Full Page Flyer and CD Cover
If you are hosting s church event which needs a modern but time distinct look then you can customize the Man of Sin Full Page Flyer and CD Cover to fit in your needs. If you want a template that can capture the subject of The Man of Sin, the Anti-Christ that is mentioned in the book of Revelation then this template is perfect selection for your Flyer.
Gospel Expressions Flyer, Ticket and CD Template
If you are gearing up for a retro style contemporary upbeat church event then Gospel Expressions Church Flyer, Ticket and CD Template is for you so that you can use it for any modern eye catching church marketing package ,concerts, youth retreats, fundraisers or just any other event.
Still Standing Gospel Concert Flyer and CD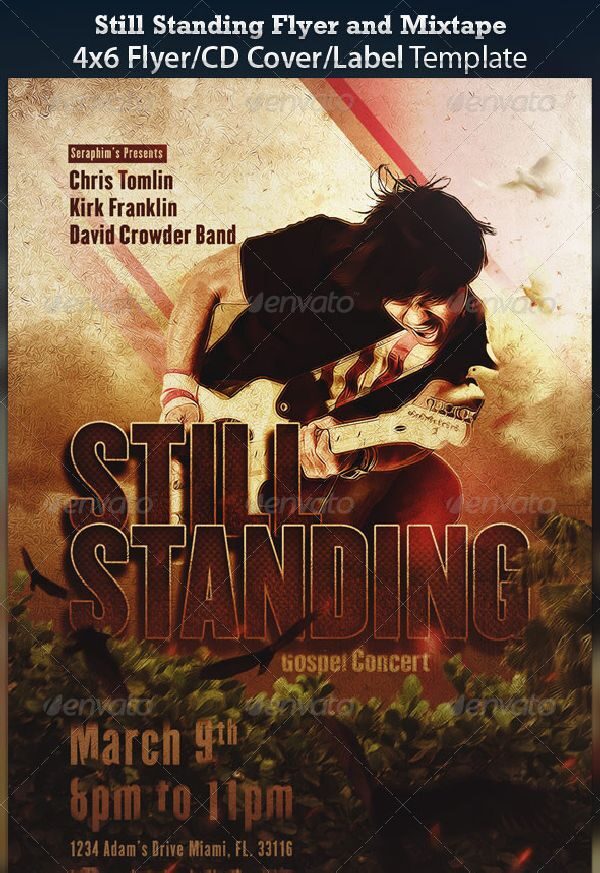 More Church Templates >>
Risen Church Flyer Template
Examining Jesus Flyer Template
Bible Basic Flyer Template
You can use this template for church or concert promotion of audio books, sermons or mix taes then Still Standing Gospel Concert Flyer and CD is the ideal template for customizing it for these church events to give them a unique and modern look.